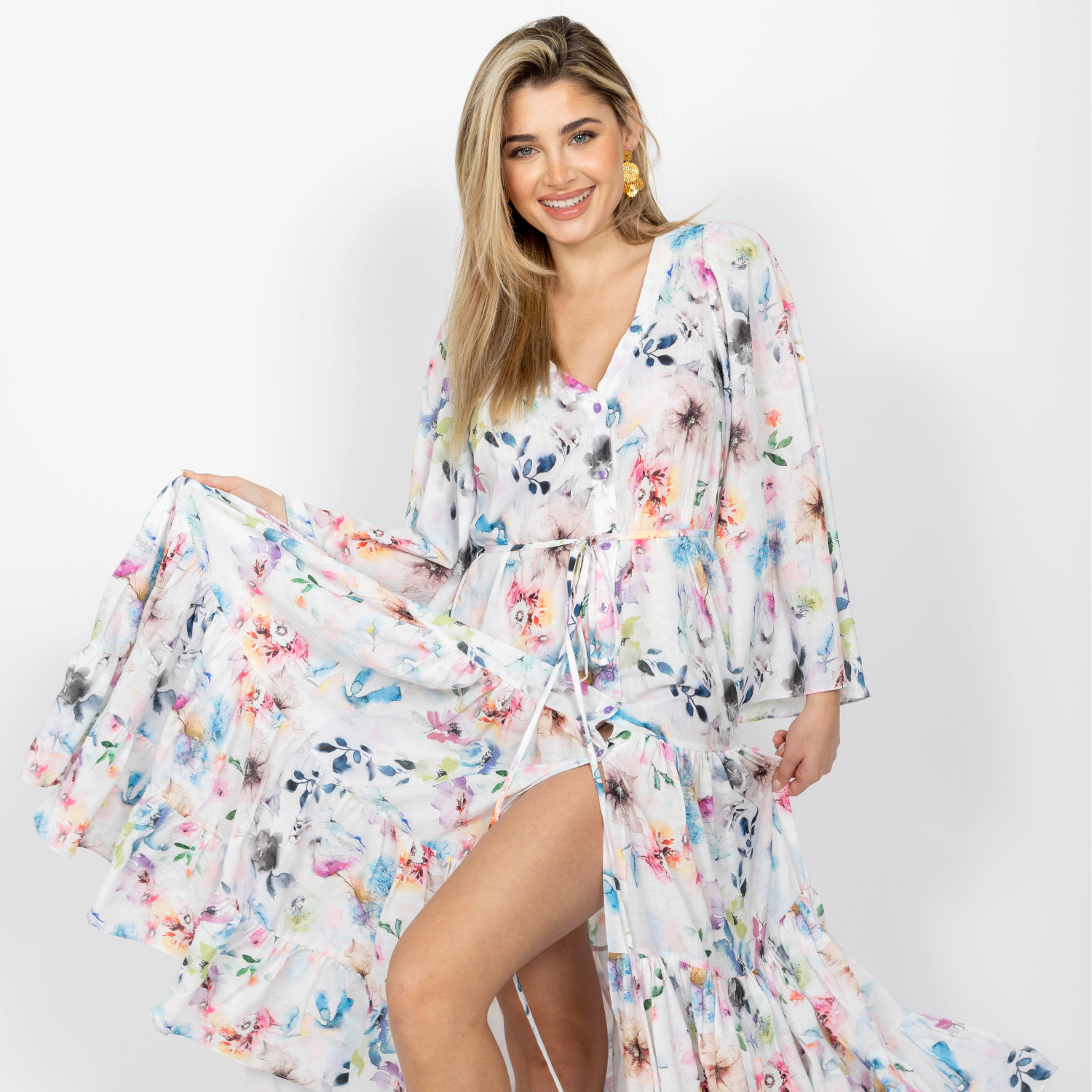 Our Mission
At the heart of Cari Capri lies a resolute mission – to create a line of resort clothing and shoes that seamlessly blend fashion, comfort, and affordability, all while maintaining an unwavering commitment to being Eco-Friendly, Sustainable, and Ethical.
Guided by this core vision, we meticulously curate products that not only reflect the latest trends but also uphold our values of environmental consciousness. Our range is thoughtfully produced using recycled and sustainable materials, resulting in pieces that not only make you look good but also feel good about your choices.
Equally crucial to us is ensuring that the creation of every Cari Capri product is a story of ethical craftsmanship. We pride ourselves on fostering working conditions that prioritize the well-being and dignity of those involved in the process. By adhering to these high standards, we aim to make a positive impact that reaches far beyond fashion.
Yet our commitment to the planet's well-being extends beyond our products. Every step, from manufacturing to shipping, is infused with an Eco-Friendly approach, striving to minimize our footprint on the environment. We believe that this is not just an option but our responsibility as custodians of this beautiful planet.
As we grow, we recognize the influence we possess to bring about change. That's why a significant portion of our profits is dedicated to supporting non-profit causes that resonate with our values, enabling us to give back to the global community that has embraced us.
At Cari Capri, our mission isn't just a statement – it's a way of life. We invite you to join us in this journey towards a more conscious, stylish, and ethical world.
Meet The Maker
The visionary and heart behind Cari Capri is Romona, a woman whose brilliance matches her beauty. Born and raised in the vibrant mosaic of Georgetown, Guyana, she was steeped in a rich tapestry of ethnic and religious diversity. Upon her relocation to the United States in 2001, Romona's dedication to Guyanese children took on global dimensions, embracing orphanages across Central and South America, Europe, and Africa.
Her altruistic endeavors spanned numerous charitable and environmental fronts, culminating in her role as the Founder and President of a novel non-profit organization, committed to fostering the safety, knowledge, and resilience of children worldwide.
Cari Capri stands as a natural progression of Romona's lifelong commitment - a platform to extend her efforts towards both our planet and the children who call it home. In her latest venture, Romona envisions a world where ethically-made, affordable, and stylish #WasteToWear attire becomes the new norm. This vision ingeniously turns recycled plastic bottles into a stunning testament of fashion's potential for sustainability and beauty.