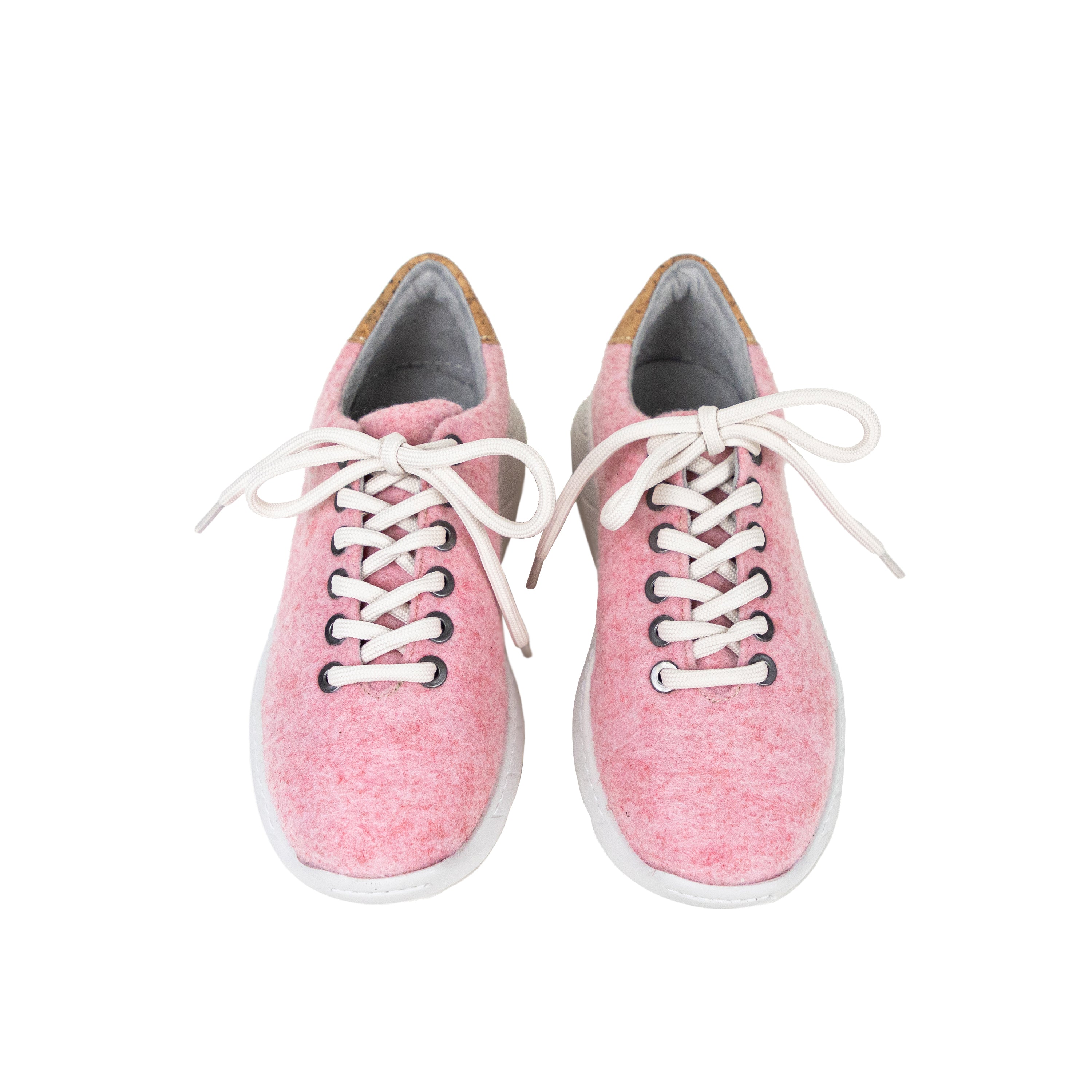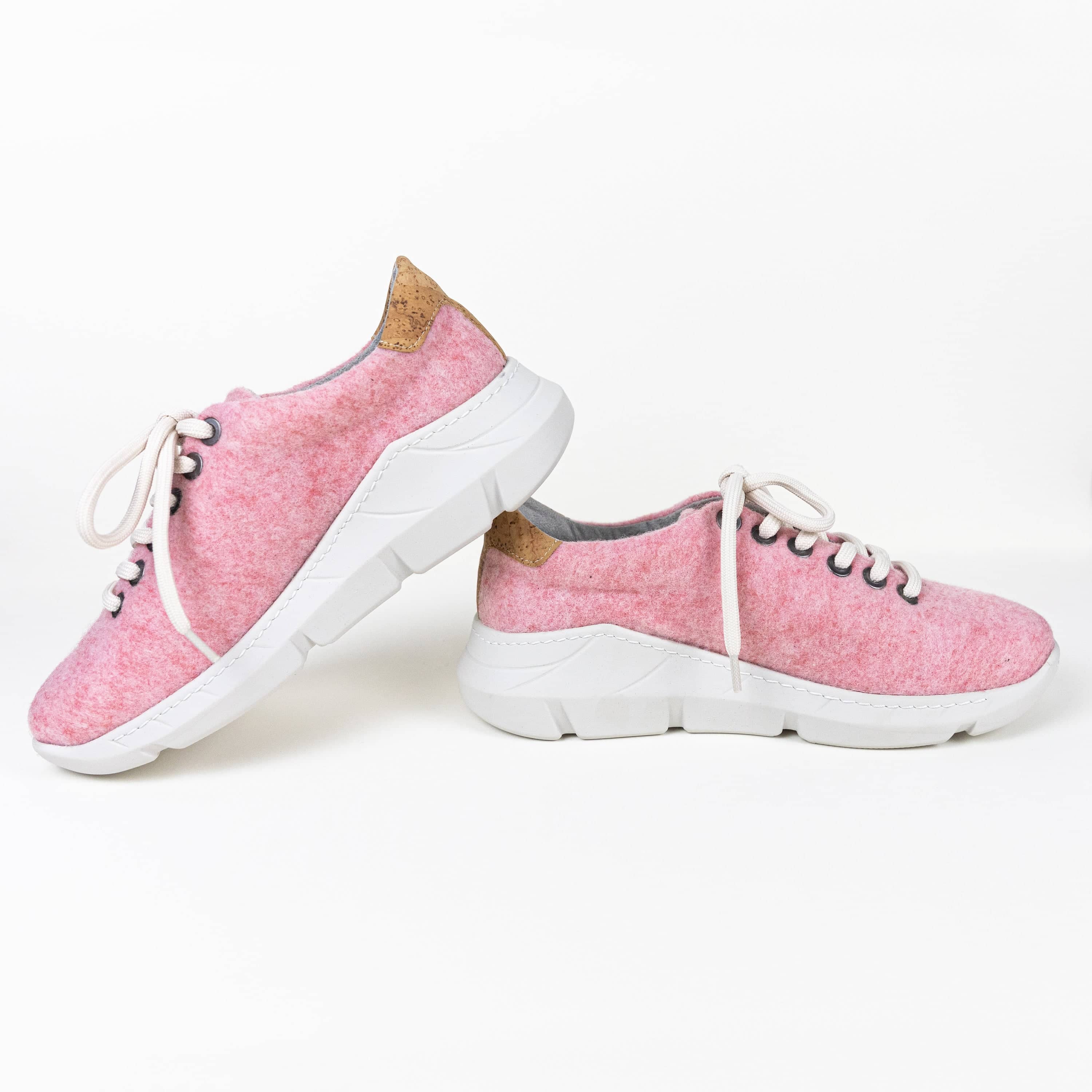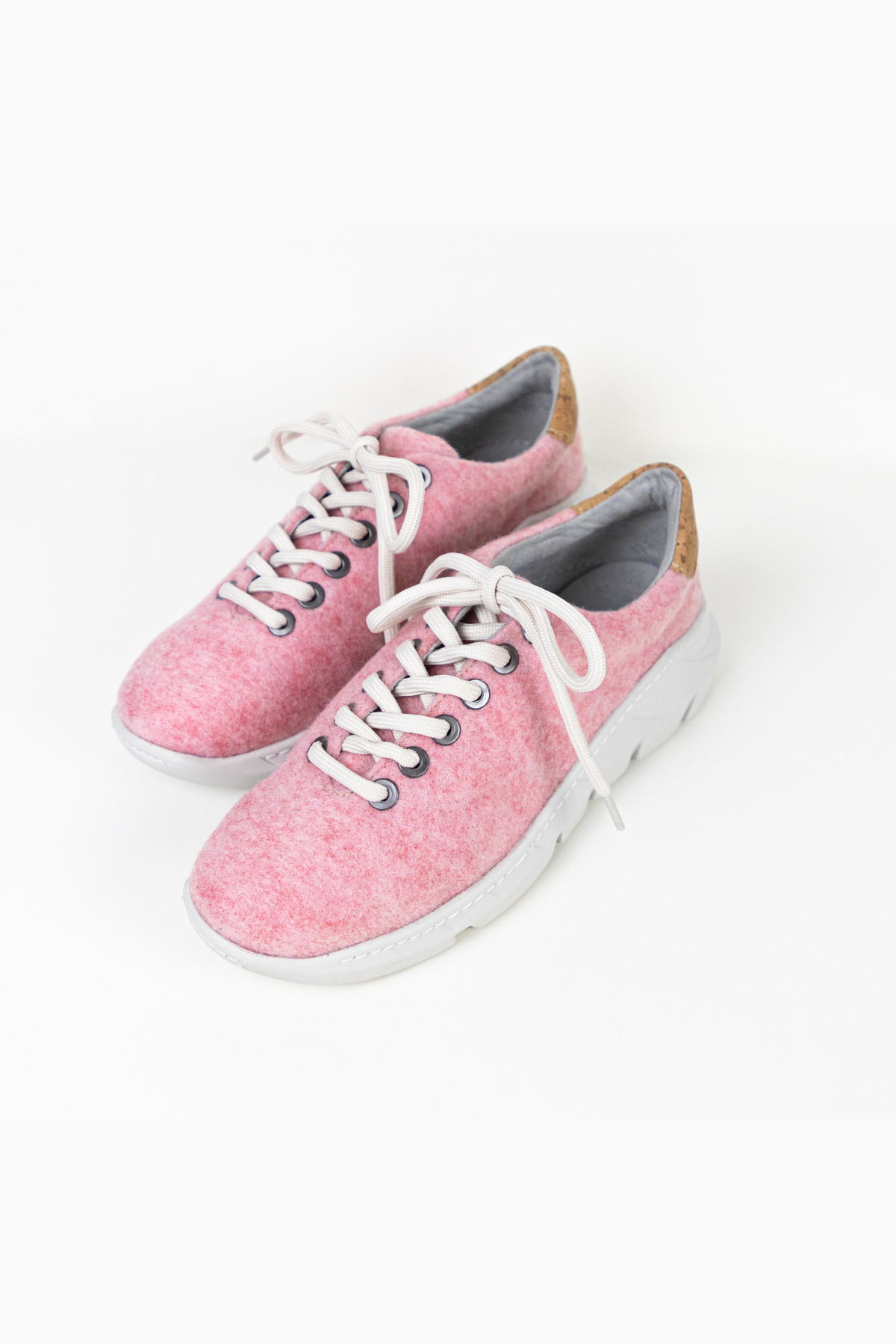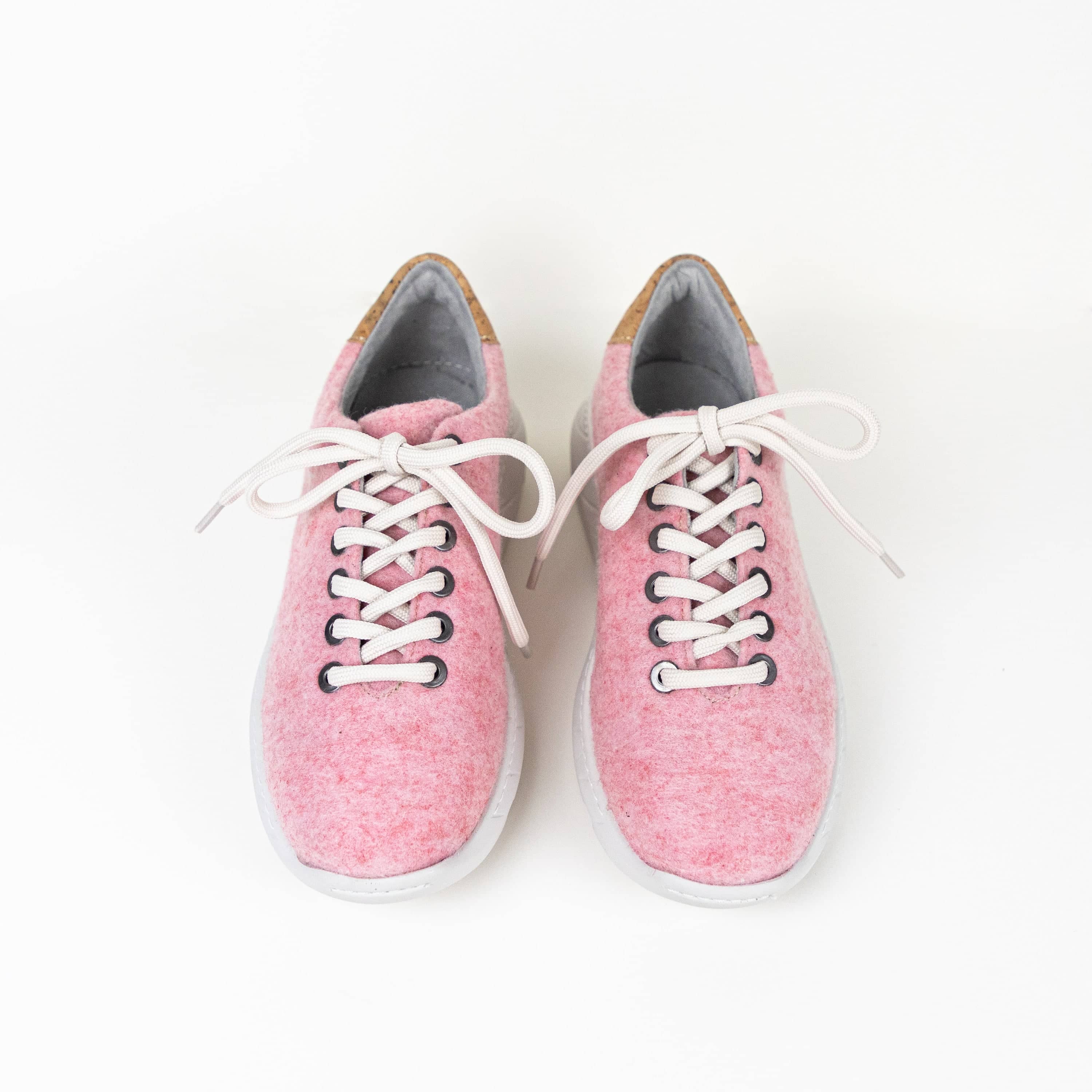 Our Pink Recycled Sneakers have an 
Eco Premium Ultra-Light outsole with great grip and shock absorption performance
. The upper area of the shoe is made from recycled felt, and the soft gray royal suede lining allows the foot to breathe. These unique and eco-friendly women's running shoes are only available from Cari Capri.
Sustainability
These beautiful sneakers are made with recycled felt from post-consumer waste ❤
Product Details
Pink Felt

Exclusive Design
1.5" Platform Height
Solid Solvent-Free
100% Polyurethane (Eco Friendly: DMF-Free)
Toluene-Free & Acetone-Free
Vegan (Animal-Free)
Water-Resistant

Sustainably H

andcrafted in Portugal

We Plant a Tree for Every Pair Sold!
Care Instructions
Using a microfiber cloth with warm water, gently wipe dirt and debris from shoes.